The Silkenswift Borzoi Pages
Silkenswift is the Kennel name used by:
Bonnie Dalzell, MA and James Saklad, MD
5100 Hydes Road, Hydes MD 21082

The kennel name is from a story The Silkenswift by the late writer, Theodore Sturgeon,
and is used with his permission.
Silkenswift has produced more lure coursing performance titled sighthounds than any other kennel in the world, and the ratio of performance dogs to litters bred is probably also unmatched if kennels that have bred 5 or more litters are considered.

Index to Silkenswift Borzoi and Relatives on the Web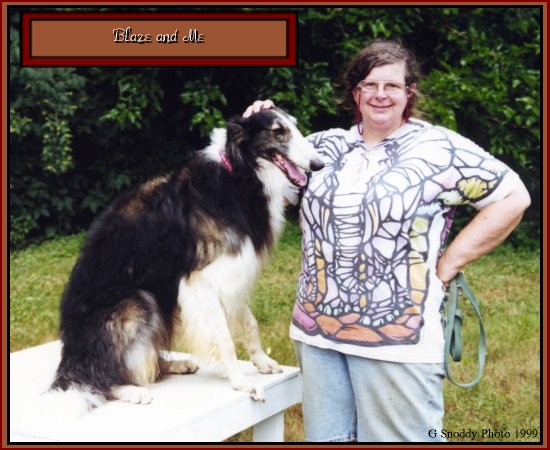 Farewellto Mr Blaze who passed away in his sleep March, 2006
| | | |
| --- | --- | --- |
| | To e-mail Bonnie Dalzell use the address below: | |

Borzois.com Main Page
|
Bonnie Dalzell's Home Page
Page and site updated May 11, 2006. Look for more updates soon.

Previous 5 Sites | Skip Previous | Previous | Next ]

This RingSurf Borzoi Lovers Webring Net Ring
owned by Borzoi Heritage Online Borzoi Pedigree Collection.

[ Skip Next | Next 5 Sites | Random Site | List Sites ]